Call Jason @ 763.286.4277 to Sketch Your Next Remodeling Project!
Kitchen Addition and Remodel
Remodelors ShowcaseSM #31
Golden Valley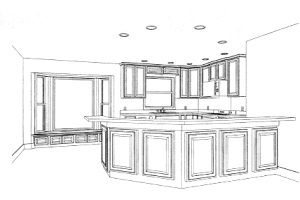 The emphasis on the kitchen addition and remodel was to create a well-lit area with more workspace, additional cabinetry, and room for family entertaining. To obtain this, a 6' x 20' addition was added to the existing kitchen. Introducing larger windows and recess ceiling and under cabinet lights, along with the custom-made hickory cabinets, exotic wood floors, ceramic backsplash and knockdown ceiling, transformed this 1950's rambler kitchen into a spacious well-lit area for cooking and family get-togethers.
Greenhouse Addition
Remodelors ShowcaseSM #41
Plymouth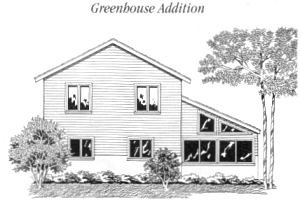 What do you do when your plants outgrow your home? You have a 13' x 17' greenhouse built using post and beam construction consisting of exposed para-lam timbers, polycarbonite roof panels and low-E windows. Combining this with a state-of-the-art heating system, evaporative cooler and natural and artificial lighting, will give this Orchid grower a chance to expand his Orchid collection and give the family back their porch and laundry room. Visit this tropical paradise!